Strategy Implementation and Operations
Skyrocket your supply chain operations
Let Our Advisors be Your Guide
Working together to elevate your success and reach goals that matter.
Whether it's implementing a new solution, integrating your current systems, or transforming your business for optimization, Open Sky Group is committed to developing the strategy you need to meet the success your operations deserve. Our consultants become an extension of your team and by working together, we ensure that your vision becomes ours, creating the right results in the right amount of time, with the right resources.
Advisory Solutions
Benefits
Committed to supporting you with the best available operational insights and technology solutions, Advisory Services offers the strategic guidance your company deserves. Are labor shortages or customer demands eroding your margins? Wondering if automation will improve results? Let us be your solution.
Warehouse assessments focused on processes, metrics, technology, material flow, and ways to create new efficiencies.
Business case development assisting with justifying improvements, mapping transformation, and targeting assets for strategic returns.
Transportation assessments centered on transportation workflow, freight payment, audit procedures, and track and trace.
Program and change management.
Leveraging advances in automation and robotics to achieve consistent productivity levels.
Refining processes to accommodate changing industry and end-customer expectations.
Create a roadmap so you know where you need to invest to outperform your competition.
Increase Customer Satisfaction
Embracing end-customer expectations to make your business the preferred provider.
Years of experience brought by our advisors to solve your supply chain challenges.
Number of Open Sky Group global experts.
Get insights now for tomorrow's challenges.
Advisory Services work to strategically justify investment opportunities. Whether developing financial models or adapting to changing market conditions, we help build and achieve your goals.
Take the Burden Off Your Internal Team, and Grow Your Business.
Managed Services provides functional and technical support, operational site support, system maintenance, application and hardware health checks, and automated application & hardware monitoring. Periodic issue and system health reviews and resolutions are conducted by trained, dedicated experts familiar with your systems and operations. Based on incident severity, our on-shore/off-shore teams can respond in a follow-the-sun fashion, delivering guaranteed resolutions with root cause analysis for continuous improvement. Take the burden off your IT and Operational personnel with the help of Open Sky Group.
Open Sky Group Managed Services operate 24/7 to support all your warehouse, transportation, and labor management platforms (WMS, TMS LMS, respectively), including applications, infrastructure and databases. One service level agreement tailored to fit your desired level of service to protect your investments.
Assistance with technical issues within your technology solutions environment and servers.
Support with server and database configuration and overall performance management.
System maintenance offering enhancements, cumulative patches, hotfixes, and lead change management.
Customized training and support, specific to your version of warehouse, labor, or transportation management software.
Open Sky Group
Managed Services
Benefits
Enhance the value of your existing staff by pushing routine system duties to Open Sky Group.
Tracking tickets, categorizing events for permanent fixes, reducing the number of tickets generated in the future.
We work to provide health checks and monitoring, resolving unhealthy situations to avoid outages.
Consultation on items such as equipment changes, racking updates, new product launches, system integrations and more.
24×7 services and support for severity 1, critical system down issues.
Five-Time Award winner of Blue Yonder Top Channel Partner, North America.
Nemo enim ipsam voluptatem quia voluptas sit aspernatur odit aut fugit, sed quia consequ.
Get the support you need to ensure optimal system performance and productivity.
Open Sky Group Managed Services Take the Burden Off Your Internal Team, So You Can Grow at the Speed of Business.
Warehouse. Labor. Transportation. The right software implemented the right way.
Whether rolling out existing software to additional facilities or implementing a brand-new system for one or more locations, time and costs can mean everything. Open Sky Group resources average over 15 years of Blue Yonder (formerly JDA RedPrairie) experience and 20 years of supply chain operations experience. This means you will get a very effective team ensuring the success of your supply chain software implementation. 
Open Sky Group is the largest dedicated implementation partner of Blue Yonder's supply chain platform with deep experience and knowledge across warehouse, labor, and transportation operations.
Experienced resources work with you to prepare from project inception to go-live and software support.
Consultants that know the best way to match system configuration to your processes, adding what's necessary.
Ability to bridge the needs of IT and the needs of operations.
Use of a templatized approach that streamlines and shortens your timeline, saving you time and costs.
Open Sky Group
Implementation
Benefits
Knowing what shortcuts are okay and which ones are not (i.e., testing & training).
Having experienced people leading and managing implementations.
Use of a proven, methodology of disciplined agility and a sequence of activities that we know works.
Knowing the best way to match system configuration to your processes and knowing if/when personalization is necessary.
Number of implementation projects performed by the experts of Open Sky Group.
Average years of supply chain operations experience held by Open Sky Group consultants.
Nemo enim ipsam voluptatem quia voluptas sit aspernatur odit aut fugit, sed quia consequ.
From concept to creation OSG has you covered. Get started now!
Choose Open Sky Group as your partner and guide to the successful implementation of warehouse, labor, and transportation management solutions.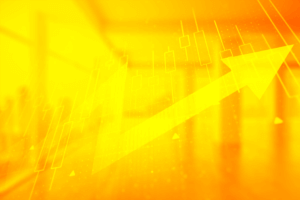 Discover how we can help you successfully integrate your critical systems.
Every supply chain solution implementation requires the exchange of information between at least two systems. Open Sky Group consultants are experts at translating information either into or out of the systems we implement, to all kinds of packages whether they are homegrown, or well-known like SAP or Oracle. Open Sky Group consultants use integration tools to successfully share information between Blue Yonder solutions including warehouse, labor, and transportation management to any of your other systems that need it.
On average, the integration portion of a project from configuration to testing can take a few weeks. We don't consider an integration complete until it's working the way you need it to for your operations.
Open Sky Group has a defined process that includes integration architecture planning.
We use a variety of tools such as Blue Yonder Flex and Blue Yonder Integrator.
Lifetime service and support, optimizing your equipment's performance.
Our approach works to convert existing integration configurations or standard transactions​.
Open Sky Group
Integration
Benefits
Our industry experts will guide you and help choose the right software for your operations.
Provides strategies for delivery of host/MHE integration solutions.
Our team works to validate conversions and will unit test with the existing test host.
Supportive proof of concepts, mock go-lives and go-live​.
Number of WMS/WLM go-lives launched by the experts of Open Sky Group within the last two years.
Ten-time award winner of SupplyChainBrain 100 Great Supply Chain Partners.
Nemo enim ipsam voluptatem quia voluptas sit aspernatur odit aut fugit, sed quia consequ.
See how OSG Connects you to your needs through custom Integration solutions.
Choose Open Sky Group as your partner for the successful integration of warehouse, labor, and transportation management solutions.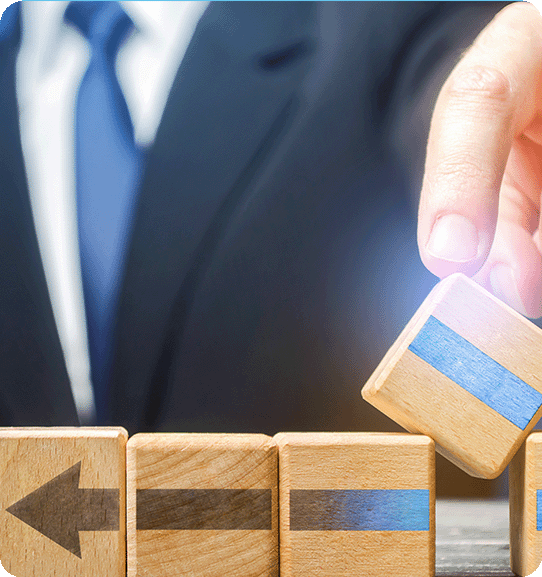 WHAT CLIENTS ARE SAYING
"This is the foundation of our modernized infrastructure and will make it possible for us to onboard new technology, automation systems, and additional facilities…After researching leading supply chain software providers, Dotcom chose Blue Yonder for its strong labor management and logistics solutions. Open Sky Group was selected to implement and help manage the project because of its impressive rapid implementation methodology and successful track record…"

— Dotcom Distribution, Maria Haggerty, CEO




Discover how Open Sky Group
can help you reach new heights
of supply chain efficiency.