Technology Transformation
Give your operations the data validation and extensive testing
it needs.
Supply chain software upgrades can be difficult. Especially if you have a highly customized system. Many companies avoid upgrading – even when the signs are all there. If you haven't been upgrading your WMS and Labor software regularly, there are a few things that indicate it could be time. Are you working around your software? Do your maintenance fees seem to be going up? Is your system down or slow to respond? All indications it may be time for an upgrade.
If you have Blue Yonder warehouse or labor management solutions and think it's time for an upgrade, Open Sky Group can help. We are the largest Blue Yonder WMS reseller and implementation partner in North America- the perfect partner for your upgrade.
Upgrades ensure operations run efficiently, avoiding methods that work around your current software configuration.
If your server is getting
old, prone to issues, or vulnerable, an upgrade can help.
Avoid rising maintenance fees and be more sufficient with an upgrade vs. your current system.
Speed up response times with an upgrade especially if you're experiencing hardware challenges in your current software.
Upgrades to your software can improve connectivity by linking systems, automating key functions, and boosting responsiveness
Upgrades can reduce time spent on daily tasks, freeing up resources to focus on meaningful work.
As systems age, you may find limited support options and availability, upgrades can help avoid this.
Upgrades in reporting can help improve overall business functionality by increasing accuracy and reliability.
Number of implementation projects performed by the experts of Open Sky Group.
Open Sky Groups' consultants' average years of experience with supply chain operations.
Ready to level up? OSG has you covered.
Let Open Sky Group help you examine your current software, complete an upgrade assessment, develop a timeline, and get your system upgraded.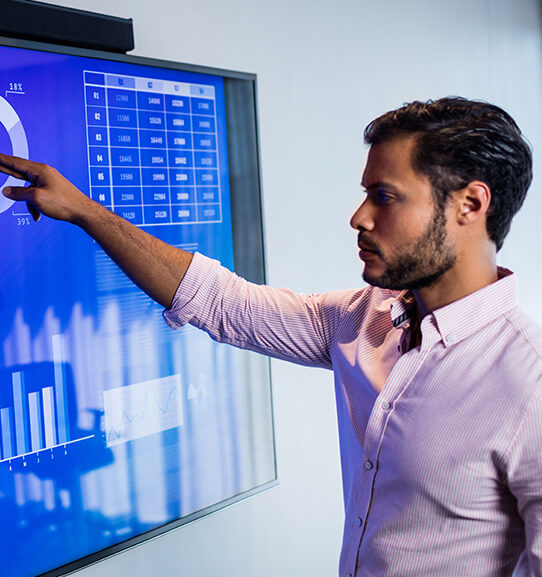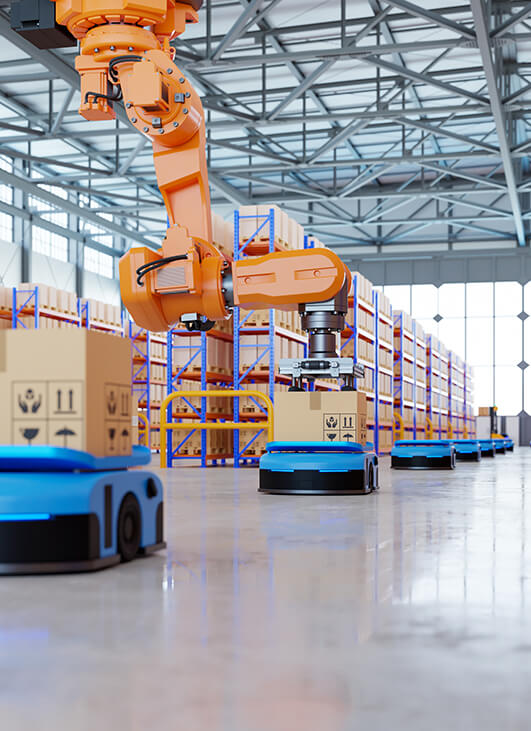 Implementing automation and robotics to accelerate your supply chain operations.
Open Sky Group has partnered with leading robotics and automation solutions. As a service integrator of supply chain technology, Open Sky Group is intimately familiar with the inner workings of the distribution center. Our powerful and intelligent technology solutions create the limitless opportunity to advance your warehouse. Open Sky Group helps clients address their warehouse challenges with solutions that address labor challenges, increase fulfillment volumes, and improve ROI and profitability. 
Robotics technologies are more versatile than historic automation solutions and can easily be redeployed to address a changing warehouse environment. The applications are virtually limitless including goods-to-person; autonomous forklifts, pallet jacks, and tuggers; piece picking; and kitting and sorting solutions.
Increase fulfillment volumes
Improve ROI and Profitability
Create limitless advancement opportunities​
Open Sky Group
Robotics & Automation
Benefits
Reduction of capital expenditure using Robotics-as-a-Service (RaaS) solutions.
Bolstering of facility throughput by up to 25% to 50%.
Recognition of 20% or greater ROI in as little as 6 months.
Resolution of labor availability challenges due to implementing robotics and automation.
Reduction of operational expenses by implementing robotics and automation solutions.
With certain automation technologies, users have seen an achievement of 99.9% picking accuracy.
Are you ready for the new era of tech? OSG can get you there.
The applications are virtually limitless for introducing robotics automation into today's warehouses. Contact Open Sky Group and get ready to touch the future.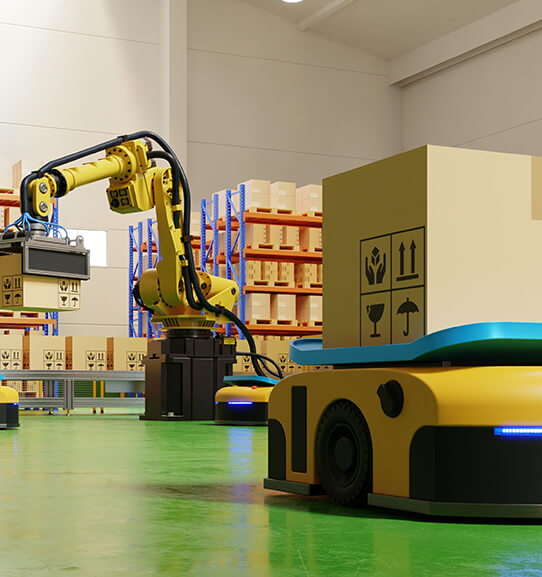 WHAT CLIENTS ARE SAYING
"This is the foundation of our modernized infrastructure and will make it possible for us to onboard new technology, automation systems, and additional facilities…After researching leading supply chain software providers, Dotcom chose Blue Yonder for its strong labor management and logistics solutions. Open Sky Group was selected to implement and help manage the project because of its impressive rapid implementation methodology and successful track record…"

— Dotcom Distribution, Maria Haggerty, CEO




Discover how Open Sky Group
can help you reach new heights
of supply chain efficiency.